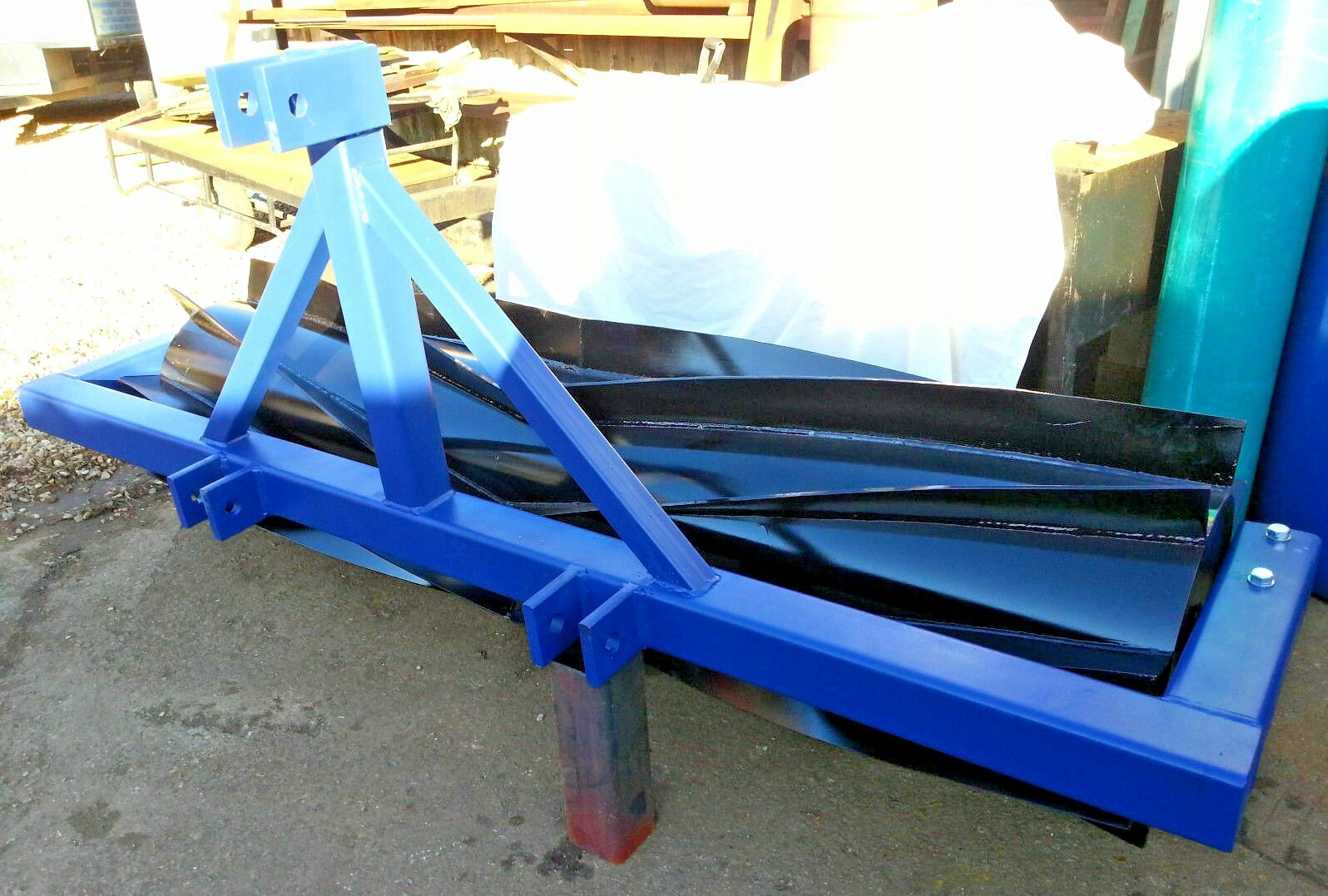 Click here to see similar items on eBay, and to buy.
6 Foot 16″ Diameter Heavy duty Crimper Roller Cambridge Roller Farm Roller Land Roller Field Roller For Field Crops. 
CAT 1 or CAT 2 Heavy Duty 3 Point Linkage. 8 Steel Blades
Brand New water Tight Ballast with Water/ Sand Concrete
Please check our 100% Positive Feedback- 100% Customer Satisfaction. Buy with Confidence!!! 
Specification:
Roller                                                     
Roller Width: 6 Foot                                     
Roller Diameter: 16 Inches     
Steel blade: 4″ x 6mm thick           
                
Unladen Weight: 250-350 Kg (Approx.)        
Laden Weight: 500-700 Kg. (Approx.)
Please Allow us 10-15 Working days to manufacture for your right one depending on the work load. We can also alter Ball Hitch Pin for Quad ATVs . Please call us to discuss on 01406 366677
Delivery Charge is valid for Mainland only, Please ask for a delivery quote outside of this region to our sales team on 01406 366677
We are happy to offer free collection from our company site. 
The roller has flange on side to ballast it with water/sand/ concrete to increase approximately double the weight of roller during operation. 
We use heavy duty bearings, 30-40 mm steel shaft, Steel box section, bolts and high quality welding equipment for long lasting performance, we make sure everything so, it won't let you down. 
We don't supply Pins with the item. They are standard pins available from hardware shop.
We manufacture 3 ft, 4Ft 5 ft, 6ft, 8ft heavy rollers according to customer order, please call us to discuss your requirement. Ideal for Ground maintenance, manage arenas, grass lands, sports fields, golf courses, farms, gardens etc 
Fully welded Frame with bolts and can be removed easily, heavy duty greaseable bearings and shaft through out the roller as you can see in the pictures. Please check all dimensions or discuss with us if you need different dimensions, different design/patterns, we can make accordingly if it doesn't suit you.
 All the structures are precisely made with steel. The pictures above describe the original product. This product is sand/ concrete ballasted to increase weight according to your requirements. The flange/ Plate is made with bolts on the side to fill sand/ concrete in it.
You are more than welcome to see and check our products to our company site.
Please contact us for more details: Portapack Engineering Ltd 58, Bridge Road Long Sutton Spalding Lincs. PE12 9EF
Telephone 01406-366677 
We specialize in CNC, Manual Lathe Machining, Turning- Milling Operations, Metal Cutting, Boring, Welding, Drilling, Fabrication, Industrial & Agricultural Equipment, Engineering breakdowns, Prototypes & Product Developments etc.
We have been in business since 1985, highly experienced engineers for Engineering work, Machinery maintenance and Labour suppliers to the Farming and Food Industry locally, nationally and internationally. We serve a range of Industries like Food, Farming, Oil, Gas, Automobile, Construction, Aerospace and work for the Ministry of Defence, Local Authorities, Hospitals, Garages, Schools, etc.
We have a large workshop with a number of latest CNC and Manual Lathes, Milling Machines, Welding Equipment, Cutting and Boring facilities on site. We can machine up to 29″ in diameter and 6ft (2 metres) between centres. Bore up to 24″ diameter and 12″ deep with all grades of mild steels, carbon steel, stainless steel, aluminum, brass metals and plastics.
Our Dedicated Work:
Precision Metal Parts Manufacturing to Customer Specifications
Engineering Breakdowns – we stop to get you moving again
Hardened Machine Parts Obsolete and Difficult to Obtain Parts
Fencing, Fabrication and Welding Work
 Prototyping and Product Developments


Click here to buy, and to see similar items on eBay
---
Category: Business, Office and Industrial:Agriculture/Farming:Farm Implements and Equipment:Other Farm Implements and Equipment
Location: Spalding